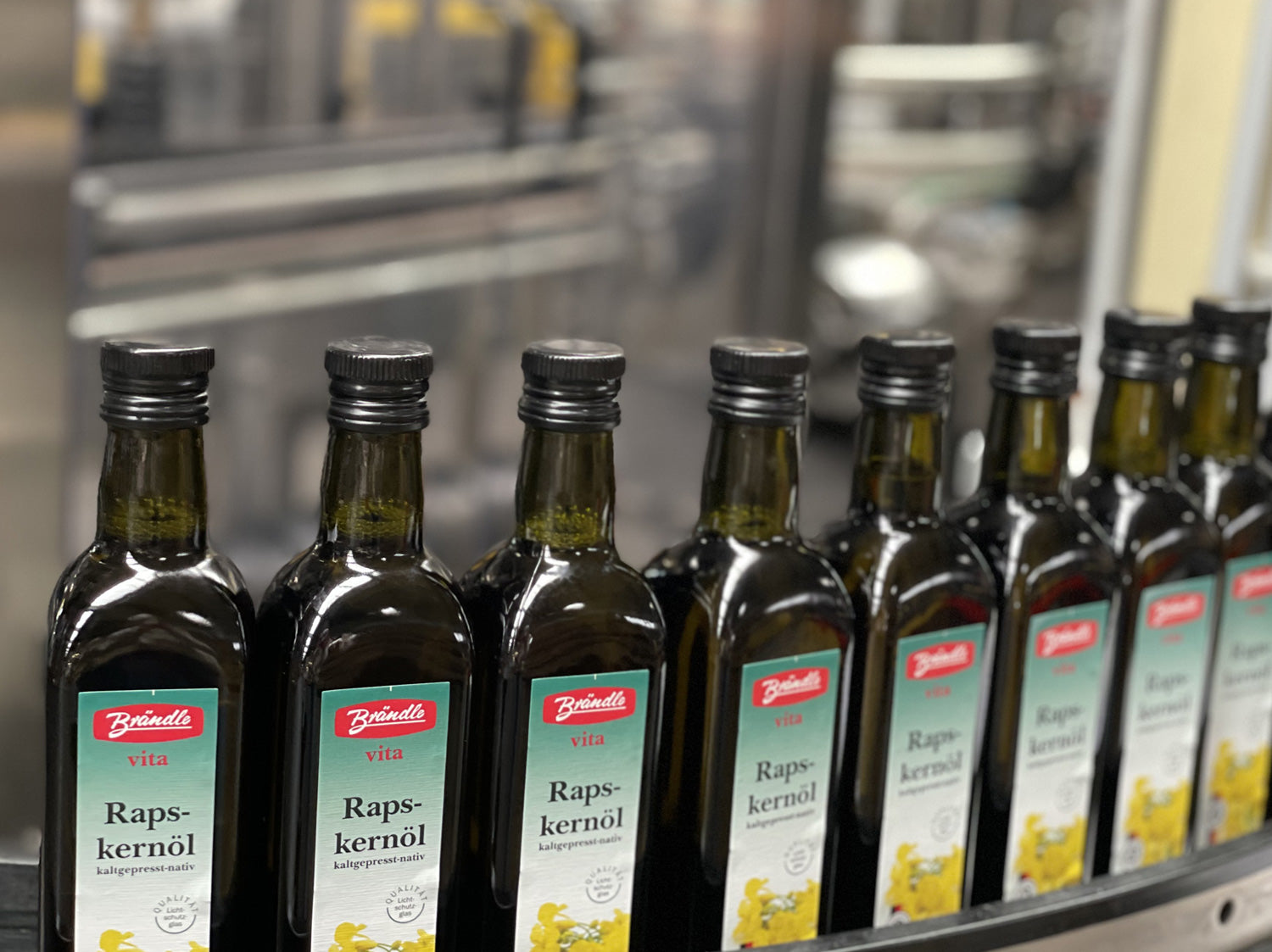 Quality
High and consistent quality is our top priority.
Our quality promise
Our cooking oils stand for quality without compromise and for the combination of tradition and progress. We as a company always offer you safe, healthy and high quality edible oils.

To ensure this, we produce in accordance with the requirements of the International Food Standard (IFS), which sets the authoritative guidelines in terms of food safety and quality. In concrete terms, this means complete traceability along the entire production process. Our oils and oilseeds, as well as the glass containers and packaging materials used, are subject to careful supplier selection. Each delivery is inspected, tested by accredited laboratories according to a defined analysis plan and the results are documented. Annual and independent inspections confirm that these requirements have been met.

Furthermore, we are certified for individual edible oils and edible oil groups with a number of additional, product-specific standards. In the organic sector, we as P. Brändle GmbH have certification in accordance with the current organic regulations and are also pleased to be a Bioland contract partner. For individual regional products we have the Regionalfenster BW and BioZeichen BW standards.

In addition, for certain edible oils we have a certification according to the VLOG (without genetic engineering) or HALAL (corresponds to the Muslim dietary regulations) specifications. For these certifications regular checks are also carried out by independent auditors.

Our Brändle vita rapeseed oil is regularly awarded by the Food Test Center of the DLG (German Agricultural Society) for the excellent quality of the "500 ml cold-pressed rapeseed oil in the square bottle". As part of the International Quality Test for rapeseed oils and refined edible oils, DLG experts examine the quality of numerous products every year. The quality test focuses on sensory analysis with regard to the test criteria of appearance, odor, consistency and taste.